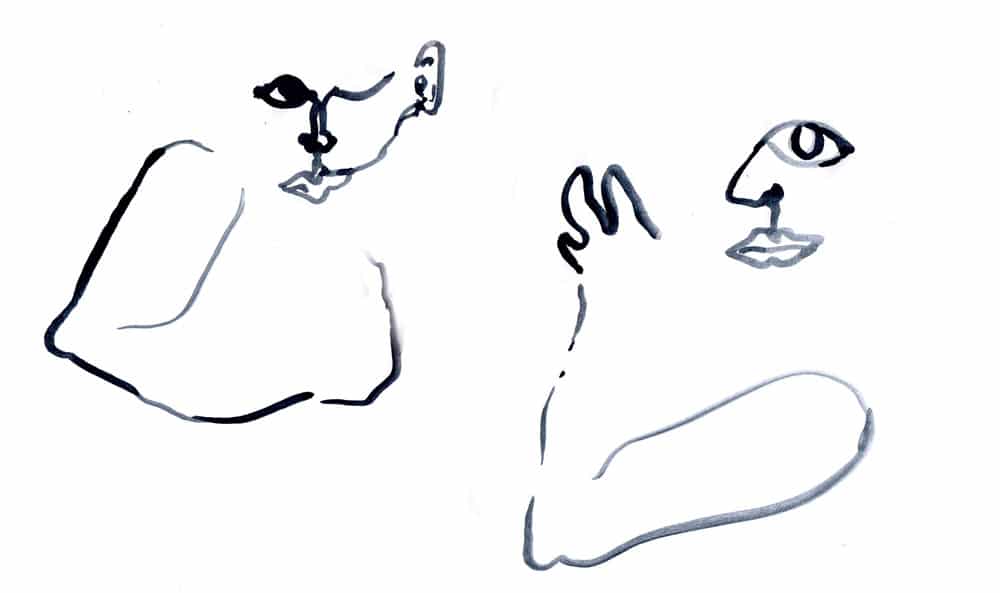 When I work as an External Consultant or on an Interim basis my objective is to accompany the client towards a decisional and action driven autonomy in the management of the Human Resources.
I assist and guide organisations with inspiration, theories and advise based upon my own experiences within HR. As an external Consultant and Sparring Partner I contribute with exploring potential as well as barriers that appear invisible to the organisation due to routine or tradition in the daily work.
I aim to give flexible, reactive, and independent advise and support based on the needs of the organisation.
My consulting services and solutions are based on a pragmatic approach of support to the client, and include services such as:
My services in Human resources Consulting:
360° Feedback
Behavioural interviews
Type-indicator tools
Mentor and Diversity Programs 
360° FEEDBACK
The 360° feedback is used widely in business but not always optimal. In some cases it can be negatively perceived, especially if a sense of unfairness emerges when reading the feedback report. If this is not handled professionally and rapidly the exercise did not reach its goal, and can do more harm than good. Therefore I find it important to use my own extensive experience from using 360° feedback – both from my past corporate life and from my coaching practice.
360° Performance Reviews are a valuable way to get solid feedback from your team, peers, board members, and other stakeholders. A 360° supports in making corrections in your leadership that support your professional and organisational growth.
It's often said that feedback is a gift. But what is rarely admitted is the fact that it's often a gift we would rather return… And yet our leadership depends on our ability to identify what is true and what is not. Discernment, the ability to cut through our own delusion with honesty, is one of the qualities that is needs in leadership.
Seeing strengths and weaknesses clearly as well as understanding how we are perceived is the basis for any leadership development plan. A clearly-articulated and well-rounded performance review is the basis of this plan.
With years of experience, I found that 360° reviews administered via questionnaire-platforms, producing ratings and numbers are not as effective as detailed and feedback-rich processes. Therefore I decided not to offer those administered questionnaires myself. The process I offer is different and without the platform:
You identify 10-15 people who have insight into your behaviour and performance to serve as reviewers. They will share their observations of areas you wish to improve. I will, in turn, use that feedback to personalise my standard interview questions.
You complete a self-assessment, identifying what you perceive to be your strengths, weaknesses, and opportunities for growth.
I conduct in-depth interviews with each of your reviewers.
I collect the compile the responses anonymously into a detailed report, highlighting important themes that emerge from the feedback.
You and I review the feedback report together and co-create a personalised, actionable development plan and the key development points incorporated into the coaching process.
The feedback report I prepare allows to see what's working, what's not working, and what needs changing. My process helps identifying steps which can be put into action with my coaching support.
BEHAVIORAL INTERVIEWS
Behavioural based job interviews are based on learning how the interviewee acted in specific employment-related situations.
I am sometimes asked what the difference is between a regular job interview and a behavioural interview. Actually, there is not a difference in the actual format of the job interview. It is still a meeting between an interviewer and the candidate who will respond to interview questions. The difference is in the type of interview questions that will be asked, and the analytical competencies I will use to support my interview feedback to the client.
As the title indicates: "Behavioural interview" questions are meant to question behaviour. The logic is that often past behaviour will predict future performance and social competencies, this is the analysis work that I offer via this approach.
When preparing a behavioural interview, the employer must decide what skills are needed in the person they would like to join their team and eventually recruit. During the interview these specific questions are asked to find out if the candidate has those skills. As an exemple, an organisation wants to recruit a manager who has a  strong competence in diversity. Instead of asking her what she would do for diversity and inclusion in her leadership, I propose at tailor-made case-scenario's. Tailor-made in the sense that the scenario is directly linked to something form the daily work-life within the recruiting team. I develop the scenario with the HR team and/or the recruiting manager.
I have done this training for private and public institutions, such as for a EU institution's HR-staff, for their panel selection preparation, or for an HR department's recruitment team in the private sector.
TYPE INDICATOR
The Golden Personality Type Profiler, which has been based upon the studies of Carl Gustav Jung, supports individuals in understanding their personal style, and the way they relate to other people. This tool can be useful in the kick-off of Individual Development and Coaching Programs.
Earlier type-oriented approaches were often rather simplistic and make no allowance for the subtle differences between people of the same type. The GOLDEN™ is part of the second generation tools, therefore it also develops the subtle facets that make up a personality type.
The GOLDEN™ tool can help develop and increase self awareness and, in particular, the understanding of strengths and fields of development, for example:
Evolve within the organisation, better understand colleagues, peers..
Evaluation of your career
Return to work after a leave or an absence
Prepare for a shift in career outside the organisation
Accompany after redundancy
Work on a personal or professional project
When I use a Type Indicator there is a first phase of self investigation and better understanding of the organisational environment. Thereafter a second phase which is more dedicated to the implementation. One could say, going from the "why" towards the "how".
1st phase of self investigation and better understanding of the organisational environment including :
Analysis of personal and professional skills
Strengths and growth opportunities
Analysis of motivation and personal interests
2nd phase is more dedicated to the implementation and aims to give a greater capacity to understand :
How our behaviour impacts others
How to work on our capacity to change
How we can work more successfully with our peers, direct reports, and management
How to take better care of our professional future
How to position ourselves within the organisation
How to develop diversity & inclusion within our teams
How to align ourselves with values and common goals of the organisation
MENTORING
For most organisations starting a mentoring program will perhaps become the closest your organisation will ever get to making an HR decision that often has exclusively positive impact.
Mentoring can improve employee satisfaction and retention, enrich new-employee initiation, diversity, make your organisation more appealing to recruits, and train your leaders, and it's almost free. Unlike similar learning incentives like internal training programs or external courses, mentoring works with the resources that your organisation already has.
Since 2002 I have worked with Mentoring. I have worked with: Internal, External, Diversity and Cross Mentoring Programs, and that within the private and public sector. Some programs have had focus on: Integration, inclusion, diversity and career development. 
Starting a Mentoring Program: The first step anyone thinking about starting a mentoring program should take is to define what the objective of the program will be. If you are aiming for higher minority retention rates, your program will be structured differently than if you were trying to retain female managers, develop new leaders or welcome newcomers to your company.
Two vital factors when developing a program:
Firstly, be certain that everyone in your company knows that a mentoring program is going on. The management of your company should play a role in this.
Secondly, the programs should fits with your organisational culture. If your company is very formal, it is best to have a formal application process, minimum time requirements, and set durations for the mentoring relationship (best practice shows that effective mentoring programs runs for approximately a year). If your company is very informal and used to mentoring it may run to match people up and then let them take care of the logistics. Yet it is important to put at least minimal guidelines in place. From experience I have seen that if it is too informal, you as a company will not have any control and it will properly not run for long.
No matter what sort of mentoring program you want to set up, you need someone to manage the project and check-up on how well its guidelines are being followed. This often will be someone from HR.
When I set-up and guide on a mentoring program, I always work closely with the client, the aim is that the mentoring program become an internal learning approach and that it, in a durable way, is integrated into the organisational behaviour.
In 2013 to 2015 I was working for the Copenhagen mayors office on the IBMP Program (International Business Mentoring Program) which I together with SpouseCare Denmark started in January 2013. I set up and guide on Internal, External, Diversity and Cross Mentoring Programs, within the private and public sectors in Denmark.