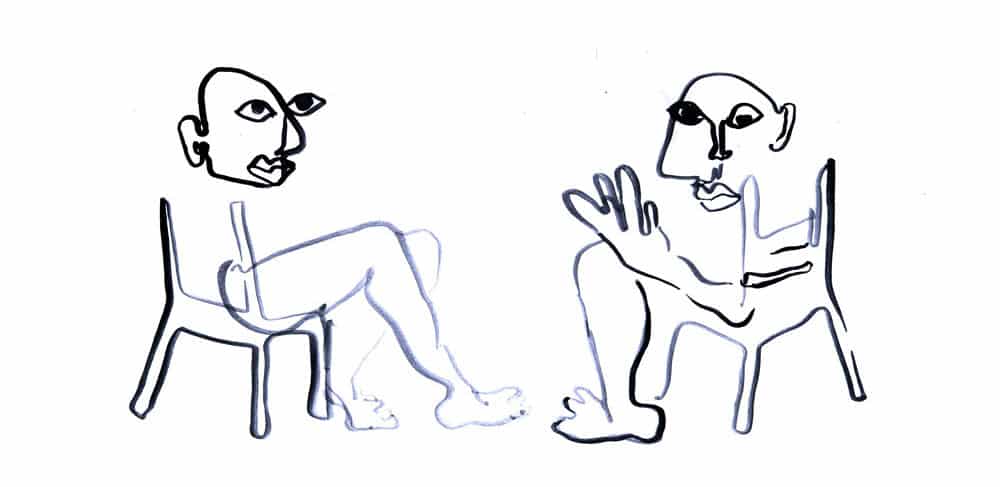 Being professionally coached is a chance to challenge and evolve our relationship with work and with ourselves.
The phenomenon of professional coaching has been growing significantly in Europe since the 90's. A process aimed at creating an environment of growth, well-being, and optimisation of the potential of the individual in today's increasingly complex professional settings.
The coaching process uses questioning techniques to facilitate the individual's own thought process in order to identify solutions and actions rather than taking a directive approach.
Professional coaching is giving a space for the individual to build upon his or her skills, to better understand obstacles to her or his development, and acquire better self-knowledge.
Most of my questioning techniques are supported by methods and tools originating from organisational theories as well as from the large psychological field.
In my coaching approach I strive to be strategic both for the person being coached and for the organisation. When working I focus on a long term relationship, and when possible, supporting preventive solutions.
Too often problems are merely anaesthetised, the symptoms return simply due to the fact that the underlying issue has not been dealt with.
Starting with analysing the work history of the individual should allow him or her to better question, understand and deal with the current working environment. I believe that my approach gives the organisation the opportunity to have an HR strategy which takes the employees into consideration in a further and more global way. It should permit the client to think differently about topics such as:
Career
Emotional awareness, e.g. around empathy 
Work-life-balance
Management and team
Conflicts
Boundaries and expectations
Personal development and training
Paradoxes in the working environment
Questions around authority and territory
Diversity and inclusion 
Different management approaches
I consider the coaching process as a place of progress, resolution of conflicts, and development of business relationships, all starting from the understanding of the individual sense of purpose and meaning. Exploring motivation, hidden drivers, and untapped sources of energy.
The person will during the coaching work reflect upon the different decisions (consciously or sub-consciously), which have oriented the choices in the professional life as well as the behaviour at work.  
Concerning executive coaching I believe that great leadership does not require conformity. Therefore I coach people to develop their own unique model of leadership. Yet there are some factors which are important in everyone's leadership: Empathy, as well as being cooperative and being consensual.
The coaching process is a place of questioning, progress and development of business relationships.
Process :
The person will reflect upon the different decisions, which have oriented the choices in his or her professional life as well as the behaviour at work.
Based on a coaching objective and a minimum number of sessions agreed upon between the organisation and the personl being coached.
A coaching process often runs between a six to twelve month period.